Board of Directors
Fellowship International Mission appreciates the men who serve on the Board of Directors, meeting quarterly to govern the direction, policies, and finances of the Mission.
Don Clark
President
Don & his wife Cynthia live in York County, PA near their 3 adult children and twin granddaughters. Don serves as an Associate with Help Ministries assisting churches and Pastors, Missions and Missionaries that are going through transition or conflict. He also serves as a Teaching Elder and pastoral mentor at New Hope Bible Church in Seven Valleys. Don brings 35 years of pastoral staff experience to his present ministry. He and Cynthia also served with Crossworld as missionaries along the Amazon River in Brazil.
LARRY CRABTREE
Vice-President
Larry has been in full-time ministry since 1987. His pastoral work has led him to Pennsylvania, New York, Michigan, and Maryland. Larry received his undergraduate Bible training from Philadelphia Biblical University and earned a Master of Arts in Ministry degree from the Graduate School of Lancaster Bible College.
MIKE OSLADIL
Secretary
Mike is the senior pastor at Calvary Bible Church in Hanover, PA, where he has served since 2006. During the previous twenty-seven years Mike served in four churches in pastoral ministry. Mike's passion is to produce and equip fully-devoted followers of Jesus Christ as he ministers out of a freed heart that loves and serves Jesus Christ and people.
Jack Sullivan
Treasurer
Jack is a partner and co-founder of Capital Planning Services Corp., an asset management and financial planning firm located in the Lehigh Valley of PA. He has spent over 35 years in the financial services industry. Jack has served on the Board of FIM since 1992 and has appreciated the unique place FIM has in the field of mission work.
John Banks
Board Member
John Banks has been serving as the senior pastor of Tabernacle Bible Church of Honesdale, PA since November 2011.  He is a graduate of Bob Jones University (2001 and 02, MA Bible) and Calvary Baptist Theological Seminary (M-Div, 2009). John and his wife Abby have four boys and a daughter.  John grew up in a missionary church planter's home in Ontario and Atlantic Canada.
PAUL BARRECA
Board Member
Paul is the Teaching Pastor at Faith Bible Church in Vineland, NJ, serving in this position since 2002. His full time pastoral ministry began in 1983 and since that time he has served at four churches in Pennsylvania, Michigan and New Jersey. He is a graduate of the Word of Life Bible Institute (1980), Lancaster Bible College (1984), Michigan Theological Seminary (1997). Currently he is in the Doctor of Ministry program at Baptist Theological Seminary. Paul and his wife Kim have three married children and two grandsons.
PETE CHAPIN
Board Member
Pete is the President of Applied Resource Technology, LLC, a company which specializes in renewable energy and resource recovery. Pete lives in Greentown, Pennsylvania with his wife Nancy. They have three married sons and three grandchildren. Pete and Nancy have had a passion for Gospel outreach and missions for most of their adult life.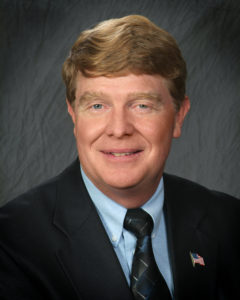 DAVE DILWORTH
Board Member
Following 20 years of pastoral ministry, Dave has been active in promoting missions, serves as a chaplain with Marketplace Chaplains, and enjoys pulpit supply/interim ministry. His tent making job is Real Estate in Lancaster Pa. Dave is married to Deb and has three grown children who live in Maine.
DAVE KLASE
Board Member
Dave has been involved in full time pastoral ministry since 1986, first serving as a church planter in Philadelphia until 2003.  Then he pastored his home church in the Reading, PA area until 2015.  In 2016 he felt led of God to lead a team to plant a new urban church in Reading.  Dave's interest in missions began in his pre-teen years as his parents served as missionaries in New Mexico to an Indian tribe.  Dave and his wife Mary have three adult children, who are each serving the Lord in different capacities.
CHRIS LOFQUIST
Board Member
Chris Lofquist has been serving in a pastoral ministry at New Hope Bible Church since April, 2005. He is a graduate of Word of Life Bible Institute (2001), Grace College (2004), and is currently working on his Master of Ministry degree at Lancaster Bible College. He and his wife Emily have been blessed with a handsome little boy named Carter.
Paul Wampler
Board Member
Paul is a Financial Advisor at Janney Montgomery Scott, LLC, an investment brokerage firm headquartered in Philadelphia, PA.  He assists families and business owners with investment and retirement planning needs.  Paul has over thirty years in the financial services industry, primarily in the banking and investment planning areas.
STEVE WILT
General Director
Steve Wilt began his ministry as the seventh General Director of the Mission in October of 2001. Steve holds a B. S. in Bible from Philadelphia Biblical University, an M. Div. from Grace Theological Seminary, and a D. Min. from Dallas Theological Seminary. He brought 32 years of pastoral ministry experience to FIM. He has served on the FIM Board of Directors since 1994, filling the role of Secretary, and serving as President of the Board before becoming General Director. Steve and his wife Sue live in Allentown, Pa. a short distance from the FIM Home Office and have two married children.