I know that when God calls me to be bold there are challenges, hardships, and the unknown ahead," writes FIM missionary Diana Chinn.  "It was difficult for the local church and I to try something new in a small Polish town. Many towns reject the idea of having an evangelical outreach. We feared being rejected by the community and losing the contacts that we already had. We prayed for the town of Czersk to be open to having an Evangelical Basketball Camp. God answered prayer and blessed immensely.
We successfully held the first camp last year and we organized the second one this year with a team from Torchbearers International Bible School, Sweden. They led the basketball camp, helped with the local gym outreach ministries, and played pick-up basketball games in the evenings. The team's schedule was very full—starting at 7:45 A.M. and ending around 10:00 P.M.
The youth learn ball handling, shooting, passing, offense, defense, and much more. At the Bible reading station, the youth heard from God's Word about sin, the need of a Savior, salvation through Christ alone, and what it means to be a follower of Jesus Christ. At the end of each day, a team member gave a testimony, showing that being a follower of Jesus Christ is something personal and a daily way of life. Each day 80 plus kids heard God's Word, many of them for the first time!
The team of basketball players did an amazing job of loving the youth, parents, and whoever else came into their paths. Local people indicate that they saw a difference in the team and they wonder what that difference was. This provides a great opportunity for us local believers to share our faith.  Each youth Bible meeting has grown. New believers are attending three different Bible groups!  It is also a joy to see the local believers reach out to their friends who attended the basketball camp, answering many questions, sharing their faith.  Our prayer now is that we, as believers will continue to be bold for Christ as we live and serve in our communities."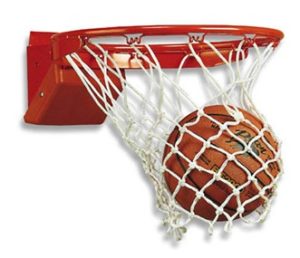 https://www.fim.org/wp-content/uploads/2015/07/2015-07-31-Chinn.jpg
285
331
FIM
http://www.fim.org/wp-content/uploads/2014/10/Official-Logo-TRANSPARENT-color-300x155.png
FIM
2015-07-31 08:31:34
2015-08-21 11:55:26
"Boldness is a word that scares me....