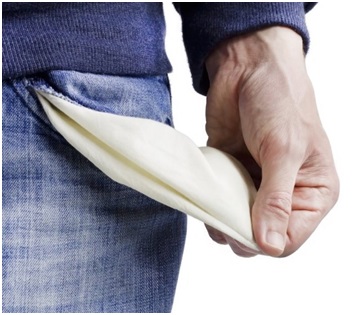 Challenging! Here is a report from FIM missionaries in such a situation.
"One must be flexible.  It forces us to look to God to supply all our needs and the needs for the ministry.  Each day we need to choose to look at things joyfully, with prayer and thanksgiving, guarding our hearts and minds in Christ Jesus, looking for whatever is praiseworthy (Philippians 4:4-8).  Yes, we were without electric for about 12 hours a day for several days. The water was only off for about a day in our area and then slowly returned. The phone lines and internet in our area are still out.  But we can go to a co-worker's house and use their internet service or use a hot spot.
"We have been diligently keeping a supply of food for emergency purposes.  Buying is a challenge since the prices change almost daily and it is increasingly difficult to get the local currency.   Cash sells for twice its worth.  But to buy with cash is usually much cheaper since the people can sell the cash.
"The lines in the banks are usually very long and you can only take out a specified amount of cash, like 5,000.  A package of rice or ¾ pound of hamburger costs about that amount.  So, you spend all morning in line at the bank to take out enough cash for one package of rice.  Weekly we see God supply what is needed and He of course also blesses with extras.  Last Monday we had water, electricity and the garbage truck came by also!!!  It was a WOOHOO DAY!!  (Garbage service is sporadic, maybe monthly).
"Please pray with us for spiritual revival.  That is the only eternal solution to all the problems.  We are grateful that the LORD has allowed us to be here during this time.  A neighbor  said to me the other day that our choosing to live here, gives her hope.  May she soon accept Jesus as her Savior and have eternal hope."
Please pray for the missionaries and our brothers and sisters in Christ in these very difficult circumstances, that people may come to know Jesus Christ.
https://www.fim.org/wp-content/uploads/2019/04/2019-04-05-Aguilar.jpg
315
361
FIM
http://www.fim.org/wp-content/uploads/2014/10/Official-Logo-TRANSPARENT-color-300x155.png
FIM
2019-04-22 06:35:46
2019-04-22 06:35:46
What is it like to live in a country in a financial crisis?